The Home Depot ProPurchase Program
Shop In-Store, Pay with Your Existing Credit Line
Expanded Product Selection
Supplement your orders from The Home Depot Pro Institutional with in-store purchases of various products, including lumber, drywall, insulation and even truck and tool rentals, at The Home Depot®.
Gain the flexibility of evening or weekend in-store shopping for same-day and last-minute project needs. 
All in-store purchases made using The Home Depot ProPurchase card appear on your account invoice.
Electronic receipts are immediately emailed after each in-store transaction for full purchase and account visibility.
Multiple Cards & Spend Controls
Assign unique cards to employees and/or locations, and add optional weekly or monthly spend limits to each card.
NEW Exclusive RYOBI® Electrostatic Sprayers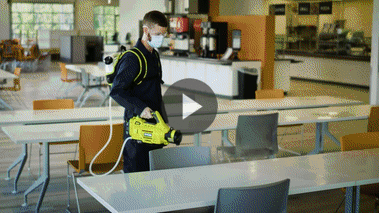 ---
Prepare for Return to School
From touch-free products to personal protective equipment, The Home Depot Pro Institutional has what you need to prepare your learning environment for the return of students. View more resources.
---
Severe Weather Preparedness
Download the Severe Weather Checklist and look for essential products to help you prepare for severe weather preparation or cleanup. View more resources.